D. Amélia and Maria Pia, the last inhabitants of the palaces of Sintra
The first Portuguese Republic was established on 5 October 1910. Did you know that two of the main figures of this historic moment were in Sintra at the time?
Portugal's subjugation to British colonial interests, the death of King Carlos in 1908, the deterioration of the political situation (the country had seven governments in two years), and the growth of the Portuguese Republican Party all led to the start of the republican uprising and the definitive fall of the monarchy on 2 October 1910.
On 3 October, after a dinner with the future president of Brazil, Hermes da Fonseca, King Manuel II returned to the Necessidades Palace and alerted his mother, Queen Amelia of Orleans, who was at the Palace of Pena, and his grandmother, Maria Pia of Savoy, who was at the National Palace of Sintra, to the events that were taking place in Lisbon. António Teixeira de Sousa, then President of the Council of Ministers, managed to persuade Manuel II to leave Necessidades and take refuge in Sintra or Mafra.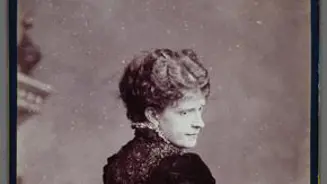 On the morning of 5 October, Amelia and Maria Pia left Pena and the town of Sintra to join Manuel II in Ericeira, thus becoming the last monarchs to inhabit the two palaces in Sintra. From there, they left for exile.
Queen Maria Pia returned to her native Piedmont (Italy), where she died the following year aged 63. Amelia, meanwhile, after a spell in London, took up residence at Château de Bellevue, near Versailles (France), where she died in 1951 aged 86. She was the only one to return to Portugal in 1945 at Salazar's invitation. At the time, she made a point of visiting the Palace of Pena on her own. King Manuel II died unexpectedly in 1932, aged 42, at his home in Fulwell Park on the outskirts of London (England). Salazar authorised the burial of the last king of Portugal and his mother on Portuguese soil, in the Royal Pantheon of the Braganza Dynasty, organising the funeral with state honours.