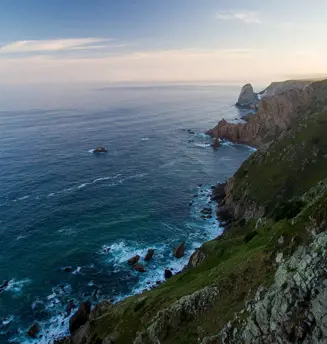 Places to Visit
Cabo da Roca Convent of the Capuchos
This is the best option for those coming from Cascais, on a route that passes Cabo da Roca, Capuchos Convent and, on a full day trip, also taking in Colares and the beaches of Sintra. This route takes place almost exclusively in the fresh air, and so is a naturally safe route that allows for social distancing to be easily observed without diminishing the experience.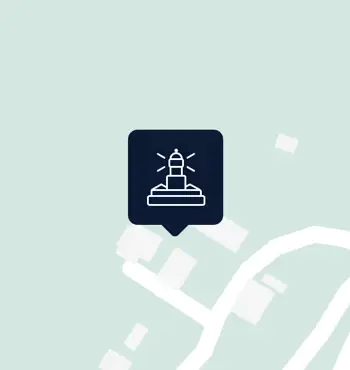 Cabo da Roca Lighthouse
MORNING
The day begins in Cascais, heading towards Cabo da Roca, the most westerly point in continental Europe.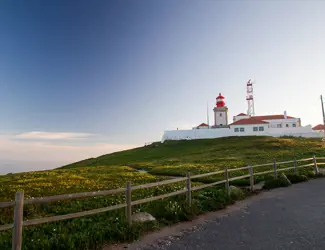 Cabo da Roca
At Cabo da Roca, we are at the most westerly point in continental Europe, the perfect vantage point to see where the Sintra hills and the Atlantic Ocean meet.
Ver Detalhe
Convent of the Capuchos
TARDE
The former Capuchos Convent is one of the least visited places in the Sintra hills, which makes it a rather different experience from going to Pena or the town of Sintra.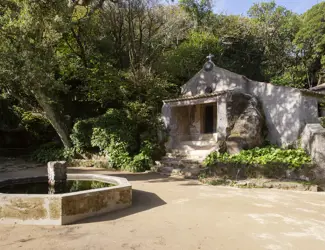 Convent of the Capuchos
Capuchos Convent was built in the 16th century, in harmony with the surrounding nature, which was kept intact by the friars who lived there. For this reason, in the grounds of the Convent, you can still see one of the best-preserved examples of the primitive forest of Sintra. If there is still time, Colares is only 15 minutes away. From there, you can visit several of Sintra's beaches (Praia da Adraga, Praia Grande, Praia das Maçãs, among others).
Ver Detalhe