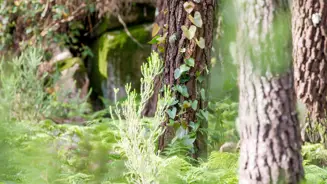 Due to the very high risk of forest fire vehicles are not allowed to circulate in the forest perimeter of the Sintra Hills, with a view to guaranteeing the safeguarding of the natural and cultural heritage and the safety of people and assets.
The Park and National Palace of Pena, the Moorish Castle and the Convent of the Capuchos remain open but are only accessible by foot.
Access to the Park and Palace of Monserrate and the National Palaces of Sintra and Queluz remains unchanged.
If you already have a ticket
If you have purchased a ticket to visit the following monuments during this period, you can use it on any other date:
Park of Pena
Moorish Castle
Park and Palace of Monserrate
Convent of the Capuchos
Tickets for the National Palace of Pena have a fixed date, therefore you will need to request a refund of the ticket purchased for that day and make a new purchase for another date.
Request a refund for your ticket by filling out the following form: