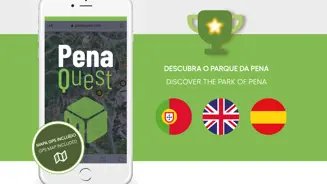 Explore the nooks and corners of the Park of Pena in a journey of about an hour.
At each location, answer the challenge and unlock the information that leads you to the next point on the route. By colleting all of the rewards, you will win a final prize, which must be collected at Palace's store!
How to start your quest:
At the entrance of the Park of Pena or near the Palace, you can use your mobile data or connect to the free WiFi Boxtolife using the password penaquest
Scan the QR Code or click to access to the website penaquest.com on your phone's browser
Follow the instructions and enjoy the experience!
Attention: this app works only on mobile version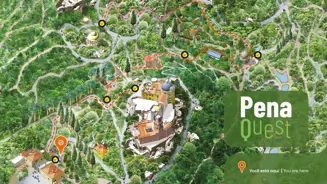 Digital Experiences
Get to know other digital experiences