15 January to 16 March: temporary closure under the current State of Emergency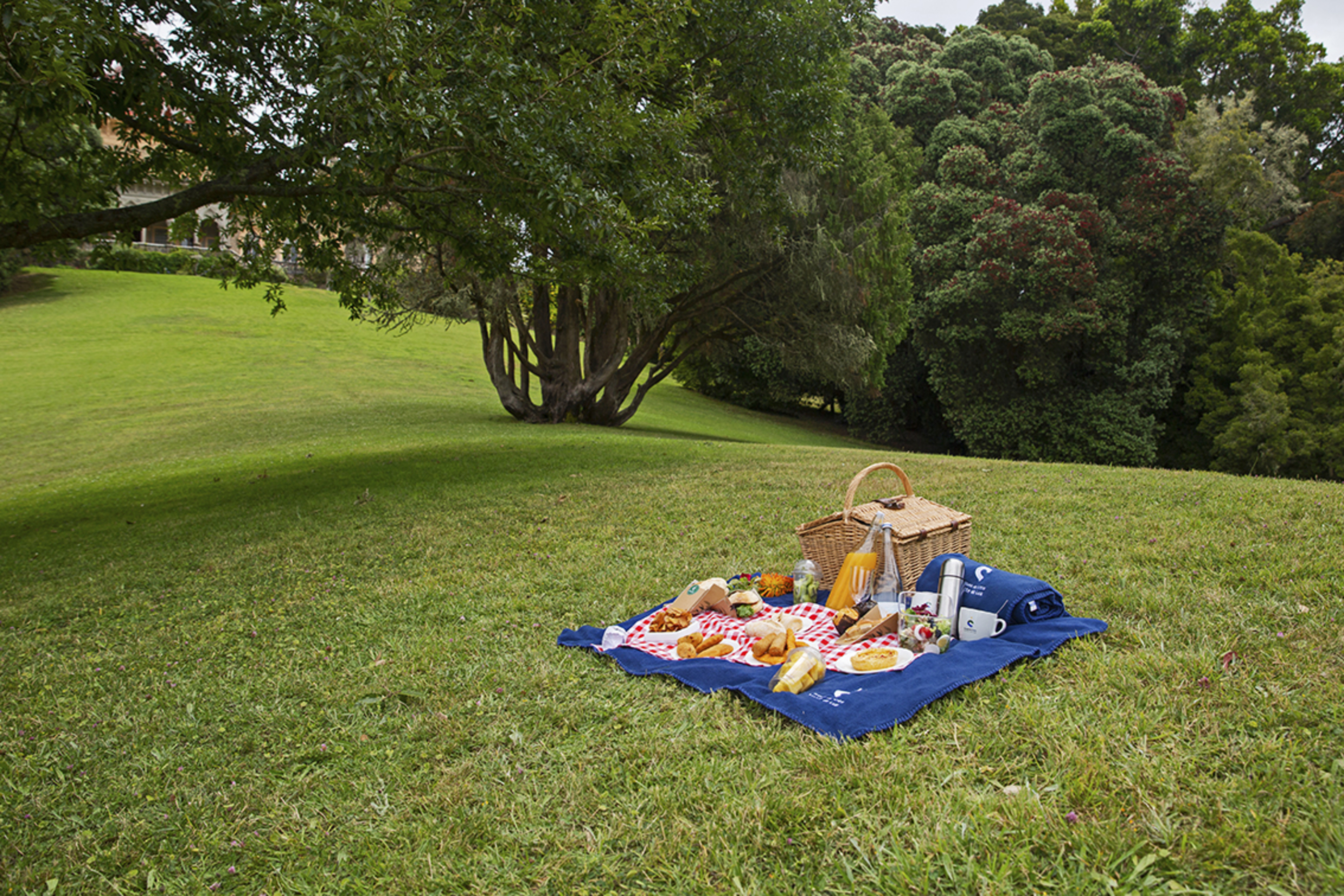 New
On 'Picnic Days', book in advance and receive a picnic served in a basket, complete with a tablecloth, blankets and utensils. You can enjoy this unique experience at the Parks of Pena and Monserrate and the Gardens of Queluz.
This new activity from Parques de Sintra reflects the company's goal to revive historical practices at the heritage sites it manages and make them available to a modern public. During the 19th century, picnics were a common way of experiencing gardens and communing with nature. Photographs and accounts from the era suggest that they were usually shared by families and close friends, and this is confirmed by a series of historic objects which survive to this day. At the Chalet of the Countess of Edla in the Park of Pena, the picnic basket used by King Fernando II's second wife to eat in the garden is on display, and numerous documentary sources describe the picnics the Cook family shared on the lawn, in the English tradition, during the summers they spent at their property in Monserrate. At the National Palace of Queluz, designed as a summer palace for the Portuguese court in the 18th century, the outdoors were a place of intense activity with sophisticated festivities which naturally included open-air meals. Parques de Sintra aims to revive these practices and allow modern-day visitors to create new, contemporary memories inspired by the historical lifestyles whose echoes remain ever-present.
– Service provided by Parques de Sintra, with advance booking and exclusive use of the location reserved.
– Picnic served in individual basket (includes tablecloth, blankets and utensils).
– Menu: Fresh fruit juice, still water and coffee or tea; sirloin steak, cheese and lettuce sandwiches; rustic bread with chorizo; quiche; savoury snacks; slice of cake or muffin; salad; crisps; 'queijadas de Sintra' (sweet cheese tartlets); cut fruit.
– Option of adding extra items available at our cafeterias to the basket (e.g. wine or sangria).