Pandemic/Changes in our services: in the operation of the Cafeterias and of some Ticket Offices (see Plan your visit). | Park of Pena: Lakes entrance temporarily closed.
Pavillion D. Maria I - Residence of distinguished guests visiting Portugal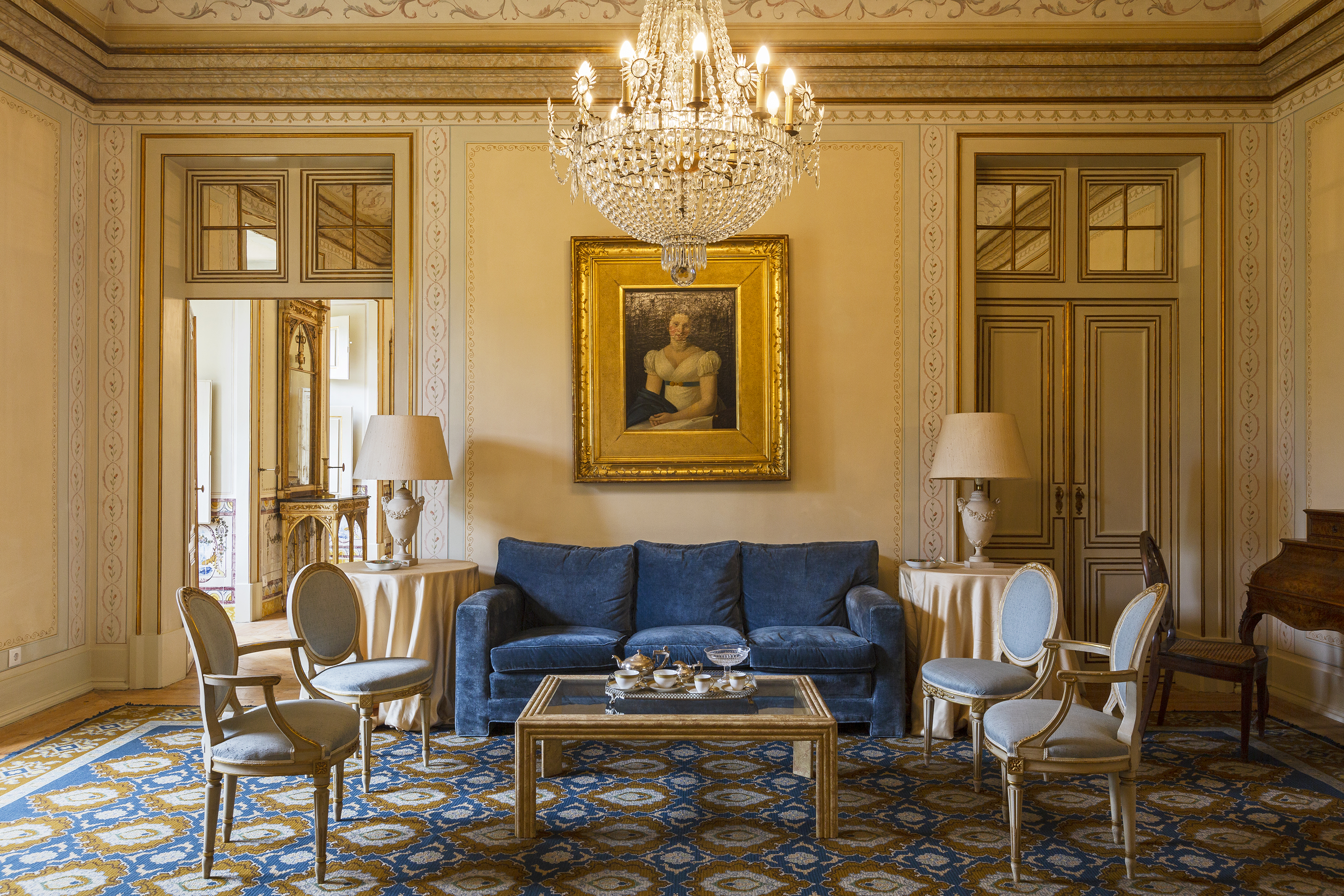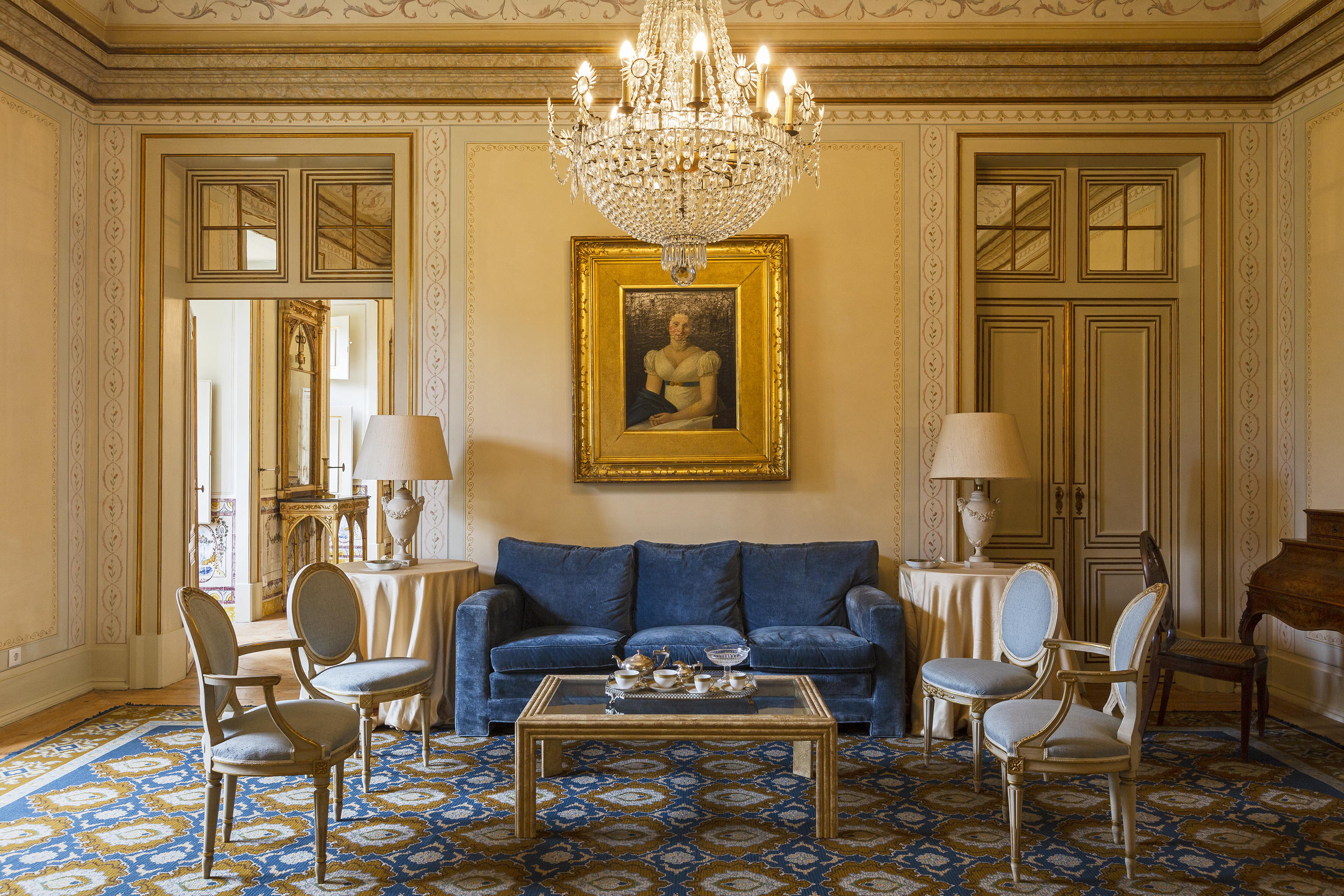 New
What does Queen Elizabeth II, general Francisco Franco of Spain, President Nicolae Ceaușescu of Romania and the President of Brazil and Brasilia's builder Juscelino Kubitschek have in common? The answer lies in a discreet, but very interesting, wing of the Palace of Queluz: the Pavilion of D. Maria I, where the distinguished guests of the Portuguese Republic were accommodated between 1940 and 2004.
Recently restored, this former Residence is open to the public for the first time, as part of this visit. It is a unique opportunity to visit the spaces where several personalities spent the night, worked, gave interviews and received guests – not only the personalities already mentioned, but also almost all the Kings and Queens of Europe, Prince Charles and Lady Di, several presidents of the PALOPs and the President of the United States of America Ronald Reagan.
The visit will be accompanied by historical photographs of the spaces and some of these personalities, during their stay in Queluz.
Accessibility
Route with accessibility restrictions, access by stairs. Comfortable footwear suitable for walking recommended.