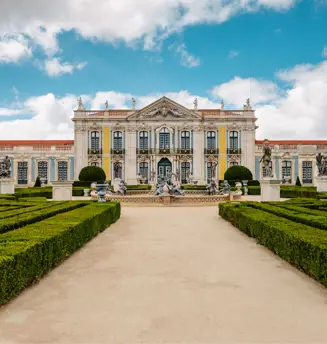 Room of the Porcelain of the Royal Collections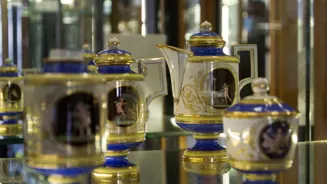 This room exhibits European and Oriental porcelain from the collections of the Portuguese royal house, especially those produced between the second half of the 18th century and the first decades of the 19th century, period during which this palace was most frequently inhabited.
Long associated with China, porcelain objects began to be manufactured in Europe after the discovery of the formula for the hard paste as well as the use of kaolin, around 1708, in Meissen, Saxony, which was followed by other production centres.
From the mid-18th century onwards, a growing diversity of typologies and decorations ensued, reflecting the taste dictated by the different European courts and the introduction of new uses. Tea sets were later joined by coffee and chocolate sets, often completing vast dinnerware sets.