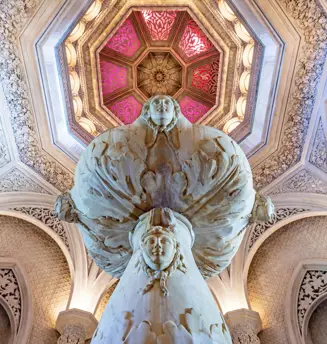 What if you could live the experience of having a Palace all to yourself?
With your dreams in mind, Parques de Sintra has created a campaign of exclusive visits to the National Palaces of Pena, Sintra and Queluz and the Palace of Monserrate. This proposal, which will be available for a limited time, aims to make this unique experience accessible, in particular, to families who seek to carry out activities in the best security conditions.
These visits are made before and after the opening hours of the monuments to the public and include accompaniment. To complement this experience, you can also choose from several catering options, which will make this moment even more special.
Find out all the details of this offer below.