15 to 30 January: temporary closure under the current State of Emergency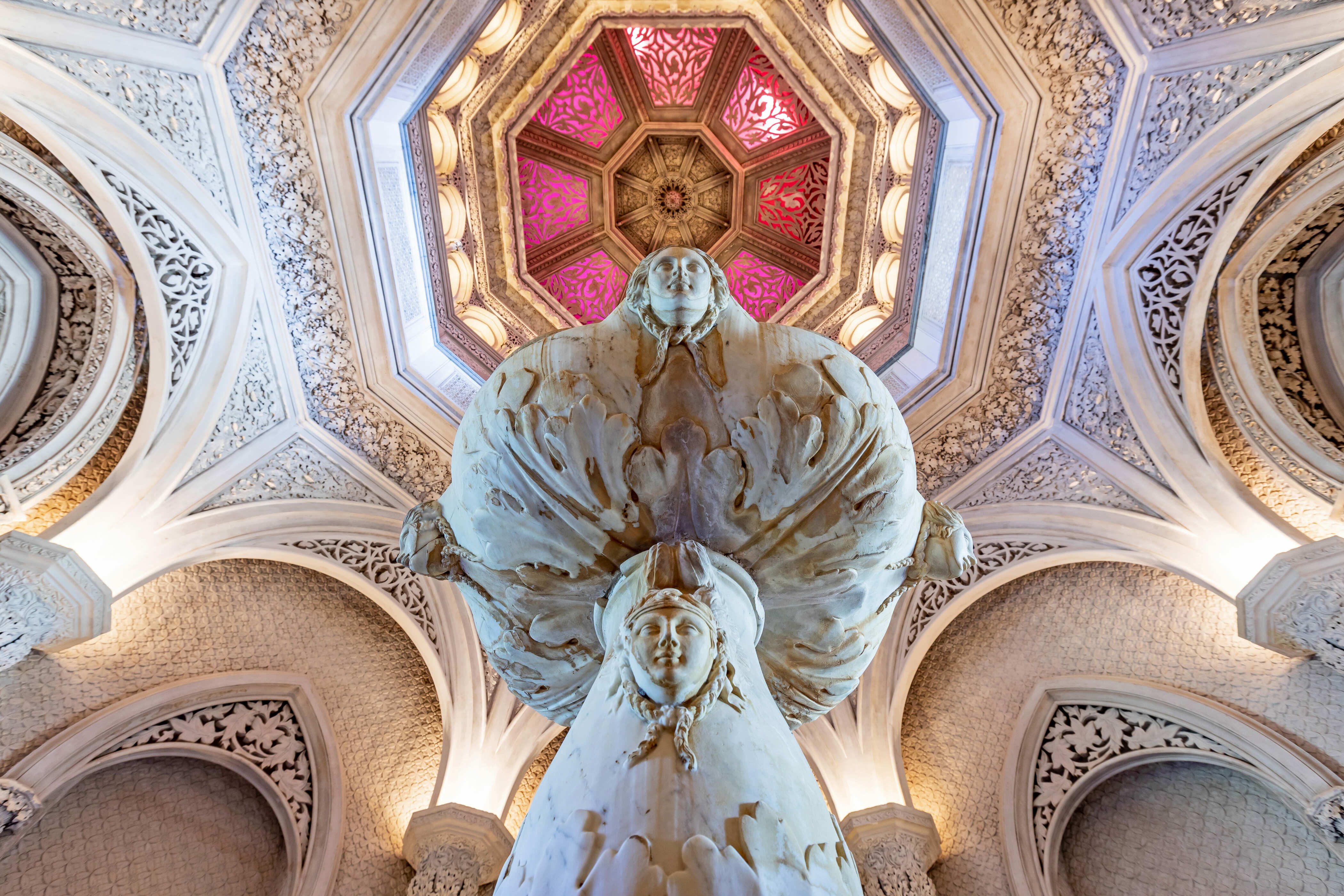 What if you had the sunset view from Palace of Pena all to yourself? Did you ever wish you could look up at the chimneys of the National Palace of Sintra without other people's voices echoing around you? Would you like to offer your family the incredible experience of having breakfast at the National Palace of Queluz? Do you dream of seeing nature come to life in the grounds of the Palace of Monserrate? With your dreams in mind, Parques de Sintra has created a one-off campaign, available for a limited amount of time, offering exclusive visits to the four Sintra palaces under its management. The aim is to make these unique experiences available to the general public, especially families, who are looking for activities that they can take part in safely.
These visits take place outside of the monuments' normal opening hours, when groups will have the palaces all to themselves. The monuments included in the initiative are the National Palace of Sintra, the National Palace of Queluz, the Palace of Monserrate and the National Palace of Pena.
In addition to visiting the palace exclusively and enjoying an accompanied visit featuring the main points of interest within the visit circuit, the group can also choose from catering options to complement this unique experience: breakfast/brunch, welcome drink or cocktail.
Exclusive visits
See the palaces where you can live this experience