Palace of Pena: interior visit by time slots only; verify the entrance date and time on your ticket; there is no delay tolerance.
The Palace of Monserrate just for you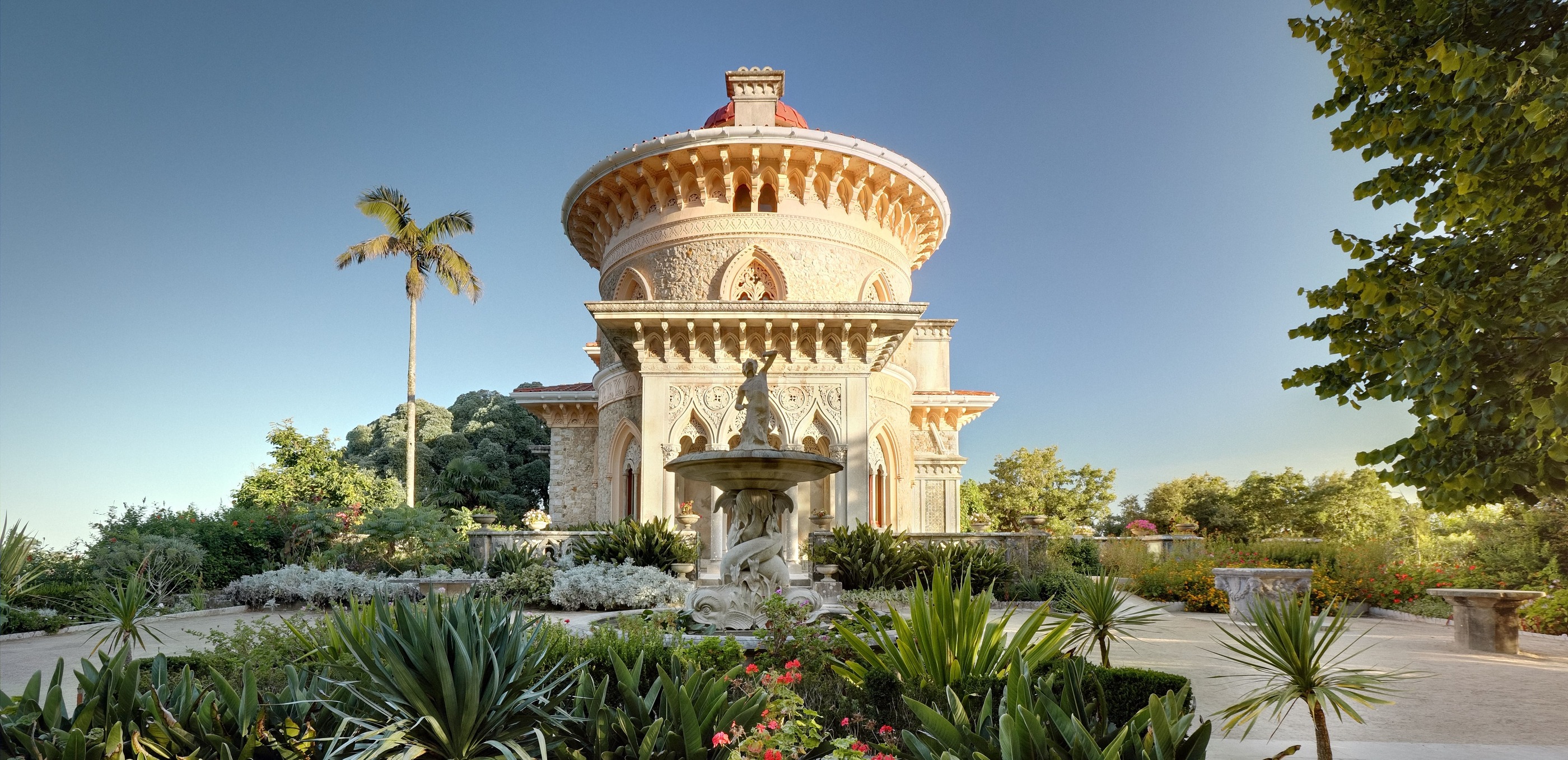 New
Do you dream of seeing nature come to life in the grounds of the Palace of Monserrate? With your dreams in mind, Parques de Sintra has created a one-off campaign, available for a limited amount of time, offering exclusive visits to the palace outside of the monuments' normal opening hours. In addition to visiting the palace exclusively and enjoying an accompanied visit featuring the main points of interest within the visit circuit, you can also choose from catering options to complement this unique experience: brunch, snack or cocktail.
Brunch (scone, toast, croissant, bread with cereals, butter, jam, ham, cheese, yogurt, granola, quiche, apple and cinnamon cake, "queijada de Sintra" [traditional cheesecake], fruit, natural fruit juice, water, tea or "galão" [hot drink made with espresso and milk] or hot chocolate, coffee):
32€ for 2 people
50€ for families (2 adults + 2 children aged 6-12)
Snack (scone, three types of bread, cheese, ham, butter, jam, croquette and codfish pasty, slice of cake or queijadas de Sintra (traditional cheesecakes), fruit, juice, coffee or tea):
26€ for 2 people
38€ for families (2 adults + 2 children aged 6-12)
Cocktail (white wine, orange juice, water and queijadas de Sintra (traditional cheesecakes):
20€ for 2 people
26€ for families (2 adults + 2 children aged 6-12)
Would you like to schedule this activity for a date and time of your choice? Contact us: