Changes to our services due to the pandemic: see Opening Times, Cafeterias and Stores (within Plan your visit) | 15 May 2021: Convent of the Capuchos closed on its regular opening times; traffic interruptions in Sintra due to the "Rali das Camélias" (see How to get there, within Plan your visit)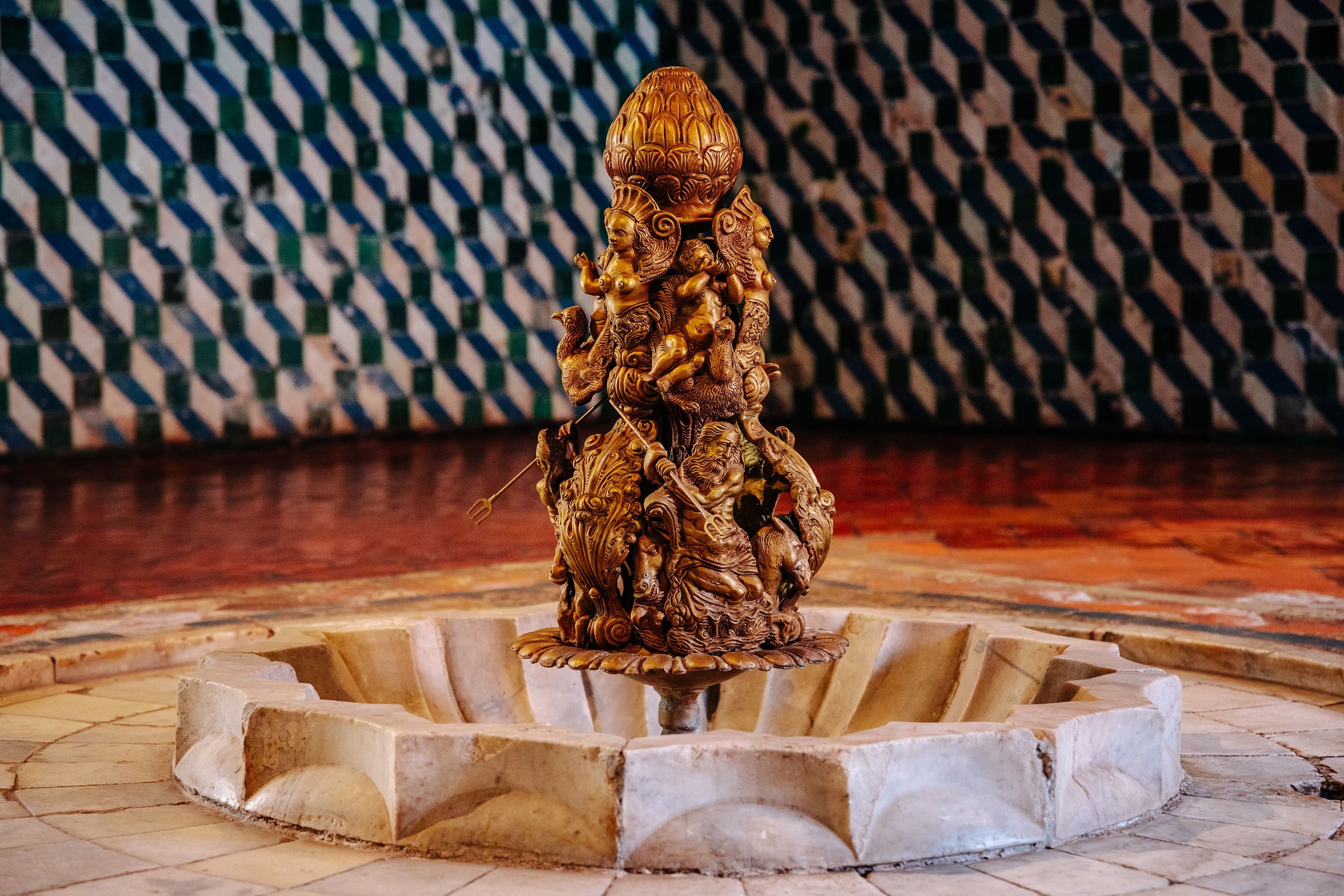 This section, which makes up the central volume of the Palace and was one of the areas most severely affected by the 1755 earthquake, displays many of the different histories that make up the reconstruction and reconfiguration of the Palace of Sintra.
 When the Arab Room now stands, there was formerly a tower that saw its upper floor collapse. The fountains and the Mudejar tiles were a development during the reign of King Manuel I. This reconstruction also represents a moment of interpretation of the Palace's past.
 The water and the tiles were both seen, within the Western imaginary of the 19th century, as facets of the Islamic world. Immediately, and despite their being no existing remains from prior to the Christian period, the Palace became a symbol of the Moorish legacy in Portuguese culture.