Pandemic/Changes in our services: in the operation of the Cafeterias and of some Ticket Offices (see Plan your visit). | Park of Pena: Lakes entrance temporarily closed.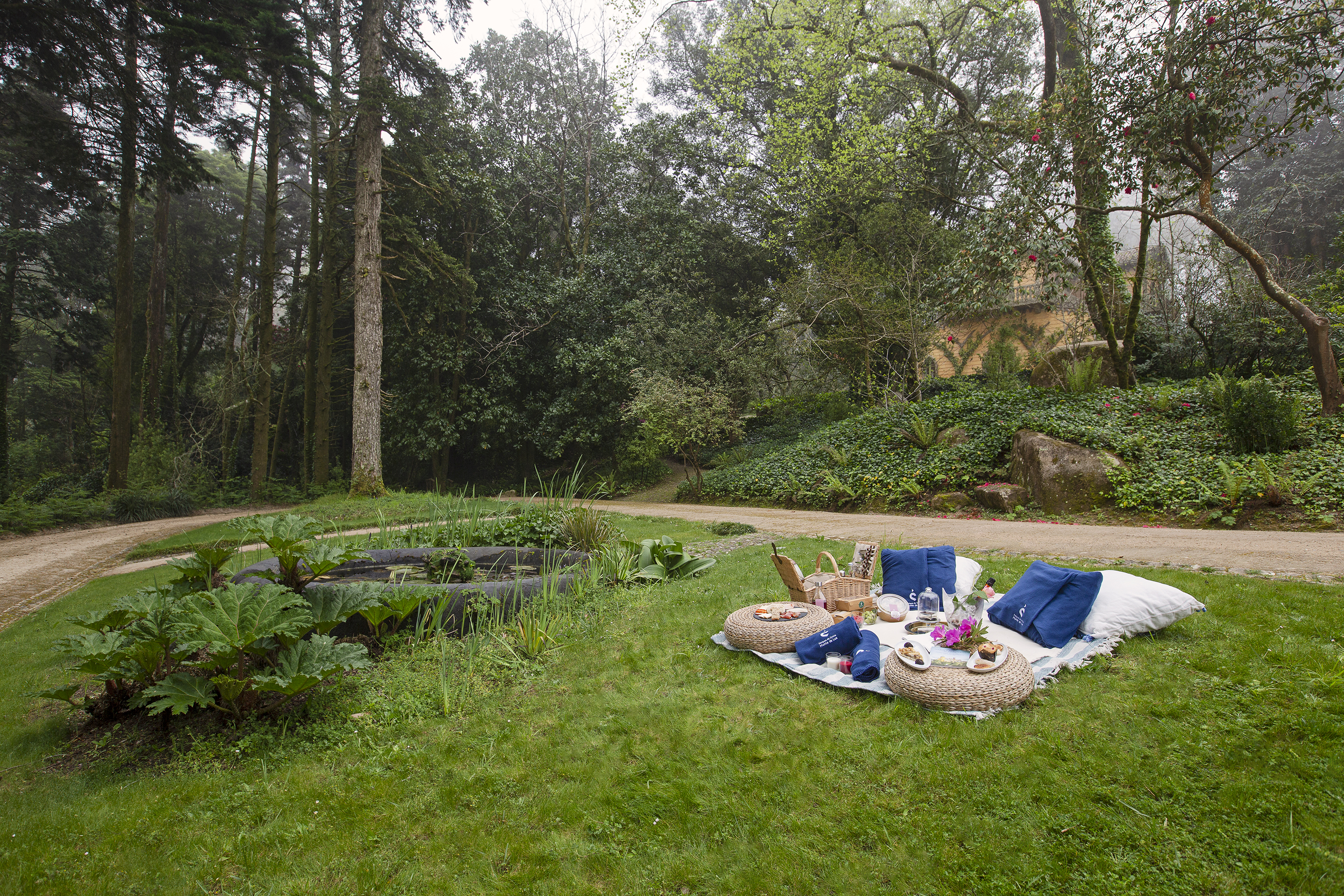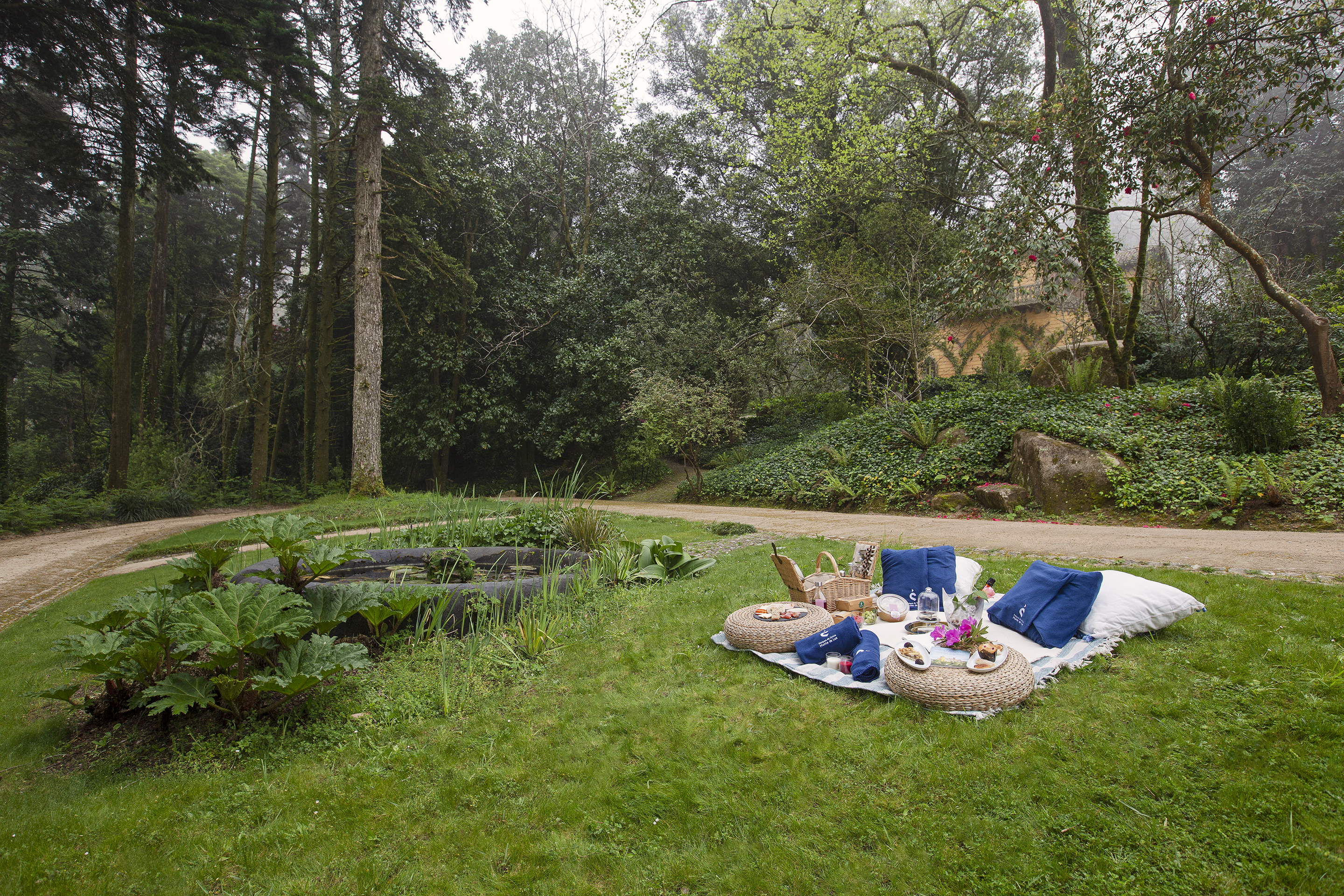 Book your picnic and have a unique experience at the Parks of Pena and Monserrate, the Gardens of Queluz and the Farmhouse of Monserrate.
In the 19th century, the picnics were a way of living the gardens, in communion with nature. These experiences were usually shared with family members and intimate friends, as it is shown not only in photographs and historical records, but also several objects that still survive to this day.
At the Chalet of the Countess of Edla, in the Park of Pena, it is displayed the picnic basket that the second wife of King Ferdinand II used to have her meals at the garden, and numerous documental sources describe the picnics that the Cook family organized at the lawn of Monserrate, according to the english tradition, during the summer season at its estate. At the National Palace of Queluz, built as a summer palace for the 18th century Portuguese court, the exteriors were intensely lived through sophisticated celebrations, which included, naturally, meals outside.
This offer created by Parques de Sintra aims to recover those experiences and enable the public the visits these places nowadays to create new and contemporary memories, but with the presence of the original experience's essence.
Picnics with History
Find out which full-day picnic programs we have prepared for you
Exclusive visits
See the palaces where you can live this experience