Changes to our services due to the pandemic: see Opening Times, Cafeterias and Stores (within Plan your visit) | 15 May 2021: Convent of the Capuchos closed on its regular opening times; traffic interruptions in Sintra due to the "Rali das Camélias" (see How to get there, within Plan your visit)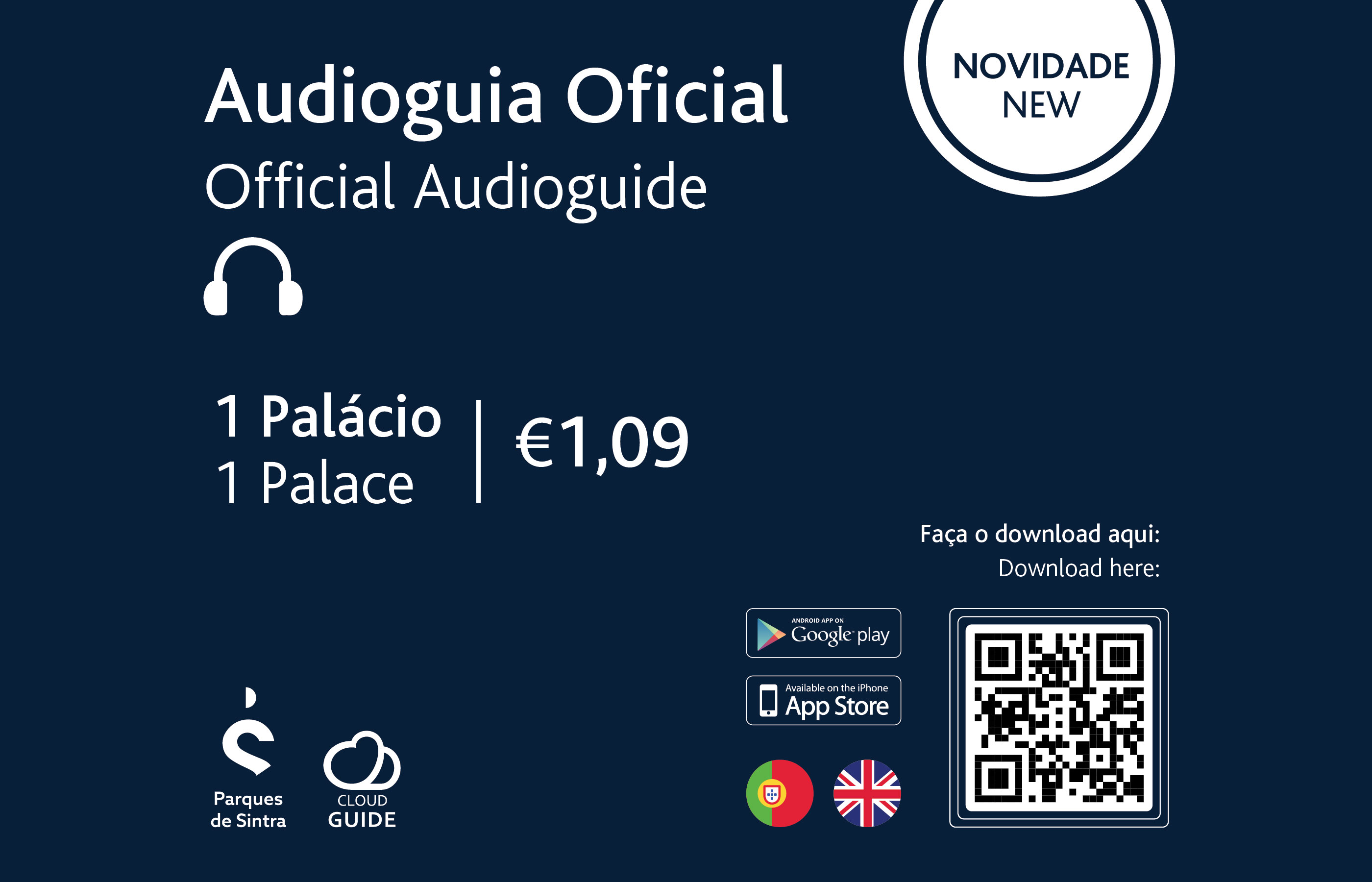 With the CloudGuide app, you can use your mobile device to enhance your visit with a multimedia audio guide, which provides information developed by Parques de Sintra. The audio content related to the exhibition routes, with information about the different spaces, rooms and collections, are complemented with written information and images, offering a multimedia experience.
At the moment, only the audio guide for the National Palace of Sintra is available, in Portuguese and English. Content will soon be made available in French and Spanish.
Contents for the National Palace of Pena, the Chalet of the Countess of Edla, the Park and Palace of Monserrate and the National Palace and Gardens of Queluz are currently beeing prepared and will be also launched in these four languages.
The cost of each route is €1.09.