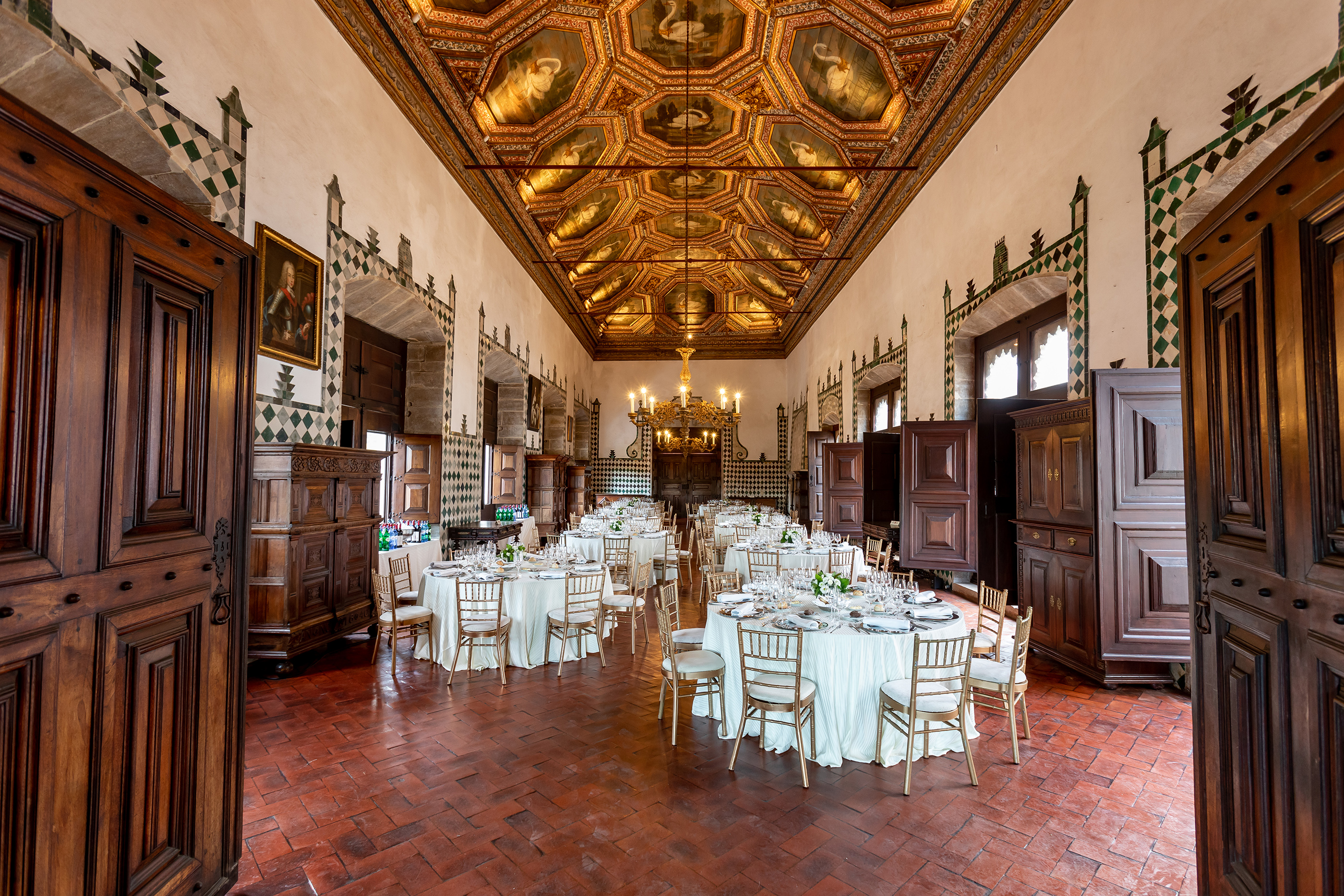 The historical and architectural features of the spaces managed by Parques de Sintra provide a unique setting for an event.
The diversity of sites also enables us to meet a great number of requirements.
We have our own teams of event planning and catering, which can provide direct customer support, as well as technical and security teams that also assist the event.
Should the National Palace and Gardens of Queluz or the National Palace of Sintra be commandeered for state events, any events scheduled for coinciding dates may have to be cancelled.

Restrictions applicable to the entire range of heritage under the management of Parques de Sintra:
- Smoking is forbidden with the exception of outdoor spaces duly signposted with ashtrays.
- It is forbidden to glue, support or affix any type of object to the built or natural heritage.
Maximum number of participants in accordance with the recommendations of the Directorate-General of Health - venue capacities subject to change;
Wearing of facemasks and other individual protection equipment by Parques de Sintra members of staff;
In indoor spaces, obligatory usage of facemasks

or face shields, except during the meal (> 10 years old);

Encouraging the regular washing of hands;

Stepping up the frequency of cleaning and systematically disinfecting the areas and equipment;

Respect the minimum safety distance;

Parques de Sintra has signed up to the Turismo de Portugal initiative and was awarded the "Clean and Safe"stamp reflecting its commitment to follow an internal protocol, designed according to the General Directorate of Health recommendations, which guarantees the application of safe procedures for reducing the risk of COVID-19 contagion through functioning tourism activities.
Hiring of venues
Choose your favourite venue