Pandemic/Changes in our services: in the operation of the Cafeterias and of some Ticket Offices (see Plan your visit). | Park of Pena: Lakes entrance temporarily closed.
The Royal table at the Palace of Queluz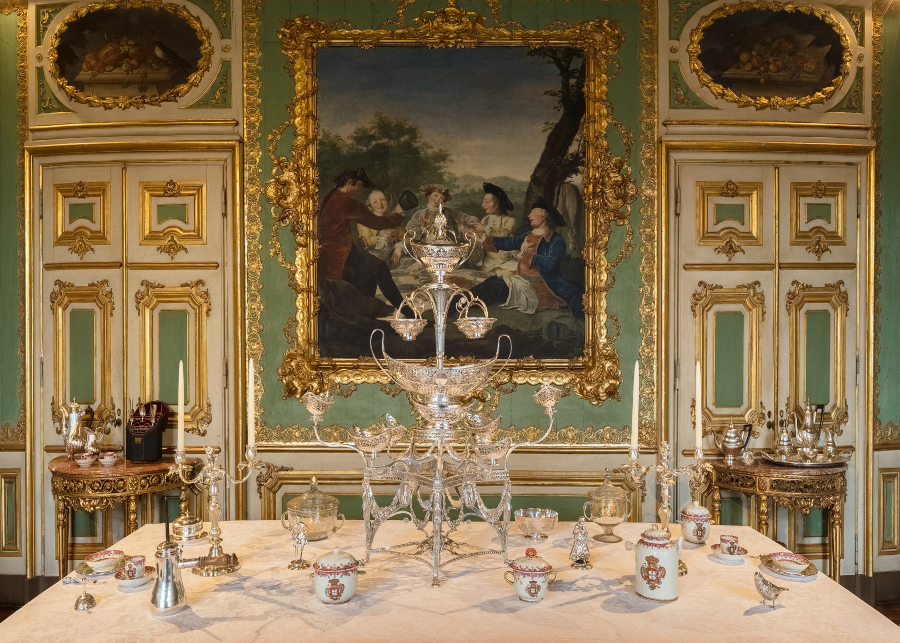 New
What were the Portuguese monarchs' favourite desserts in the 18th century? How was the table laid for the day's main meals? What utensils were invented to serve the exotic foods that arrived in Europe from the 'new' continents at that time? 'The Royal Table at the National Palace of Queluz' will answer all these questions. Visitors will discover the eating habits of the court, as well as the objects and table settings used at mealtimes on a daily basis at the Palace of Queluz. During the 18th century, royal tables in Europe stood out due to the presence of rare foods from other continents, such as chocolate and pineapple.
The visit will be guided by a curator responsible for research, museology and collections at the palace and by a landscape architect, who will also take visitors on a tour of the greenhouses at the Botanical Garden of Queluz, where the rare, precious pineapples were grown. Who knows? You might even be able to taste one.
Accessibility
Route with no accessibility obstacles.