Palace of Pena: interior visit by time slots only; verify the entrance date and time on your ticket; there is no delay tolerance.
The Horses of the Kingdom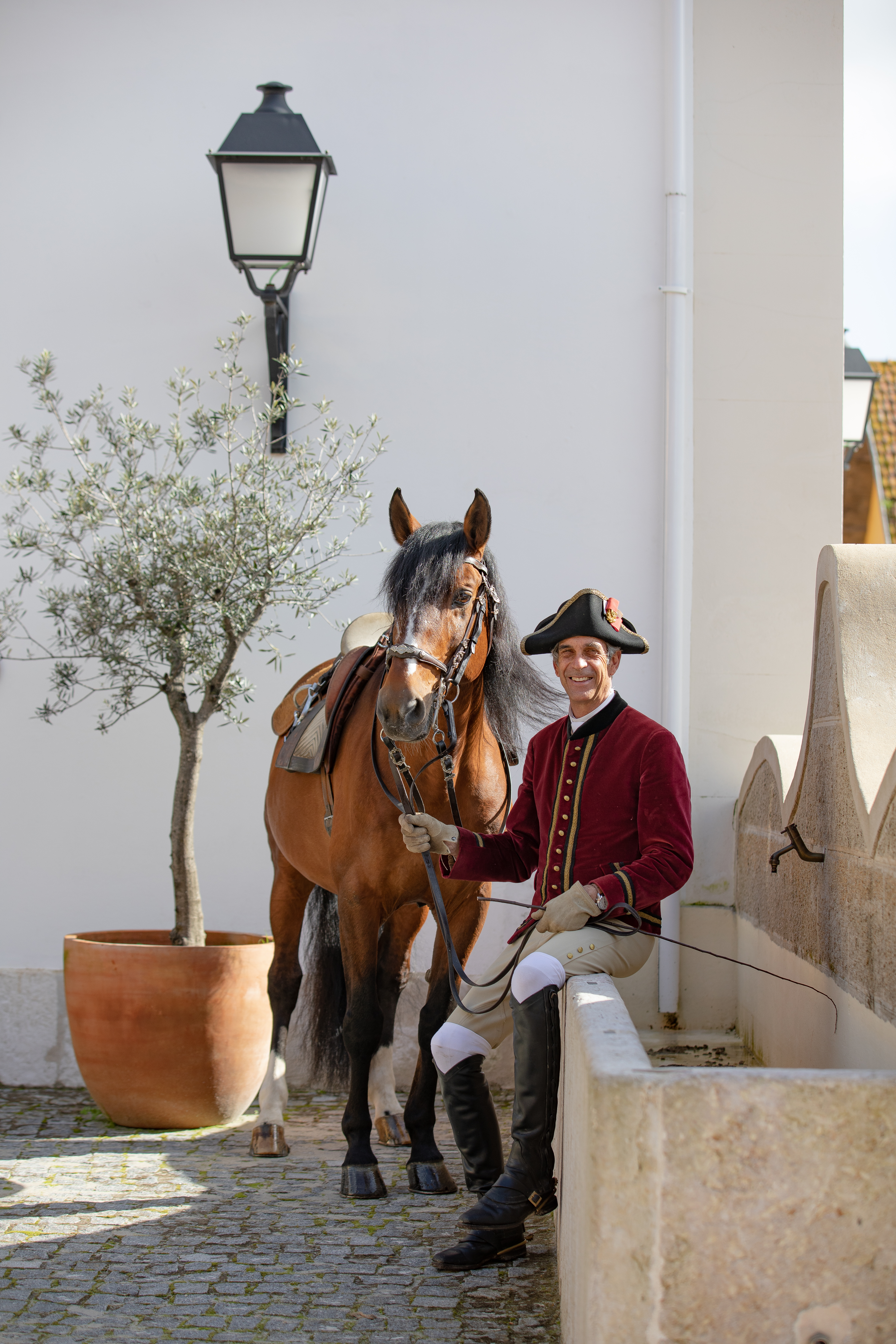 New
'The horses of the kingdom' is a guided tour by the Master-Chief Rider of the Portuguese School of Equestrian Art, which leads to the discovery of the history of the School and in which curiosities and episodes that have marked the Portuguese Picaria Real over the centuries are shared.
Walking through the Gardens of the National Palace of Queluz, where the Portuguese School of Equestrian Art is based, this visit takes the public to the environment that was lived in the Portuguese court of the 18th century, showing the Queen D. Amélia Stables, costumes and harnesses that are used by the School's riders and horses, the riding stables and some of the most notable spots in these gardens, where visitors will cross paths with horses and riders, with whom they can interact.
The visit ends at the D. Diogo de Bragança Equestrian Library, one of the few equestrian libraries in Europe and the only one in the country, where the history of Picaria Real and Portuguese Equestrian Art is documented.
Accessibility
Route with no accessibility restrictions. Comfortable footwear suitable for walking recommended.
Would you like to schedule this activity for a date and time of your choice? Contact us: