Pandemic/Changes in our services: in the operation of the Cafeterias and of some Ticket Offices (see Plan your visit). | Park of Pena: Lakes entrance temporarily closed.
The Enlightenment at Queluz - Creating beauty using Physics and Geometry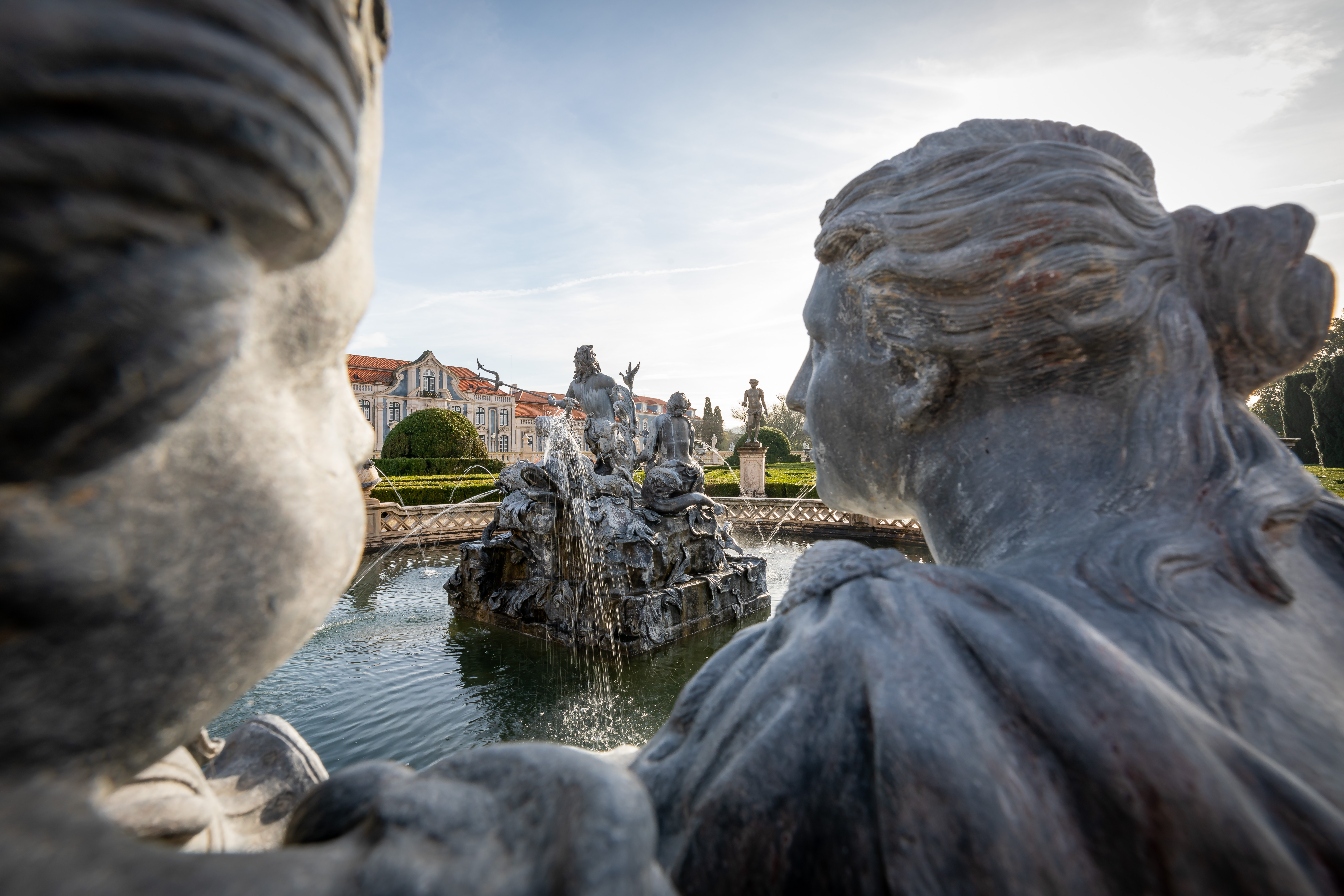 New
'The Enlightenment at Queluz – Creating Beauty Using Physics and Geometry' takes visitors on a tour of the geometric axes that delimit the different recreational areas in the Gardens of Queluz. They will be invited to discover and observe the hydraulic systems used to supply and decorate the gardens with water, which will be explained by the garden's restorers, engineers, landscape architects and conservation and restoration experts.
Participants will also have the exceptional opportunity to climb to the top of the Queluz cascade, which is not usually open to the public. The cascade offers a bird's eye view of the gardens' geometry, as well as spectacular views of the surrounding area, which supplies the water for the gardens via the ancient system of aqueducts running around the municipality.
Accessibility
Route with accessibility obstacles. Entry via a steep, narrow staircase. Not recommended for people with vertigo. Please wear comfortable footwear. The activity will be cancelled in the event of rain.