Palace of Pena: interior visit by time slots only; verify the entrance date and time on your ticket; there is no delay tolerance.
The A, B, C and D of Donkey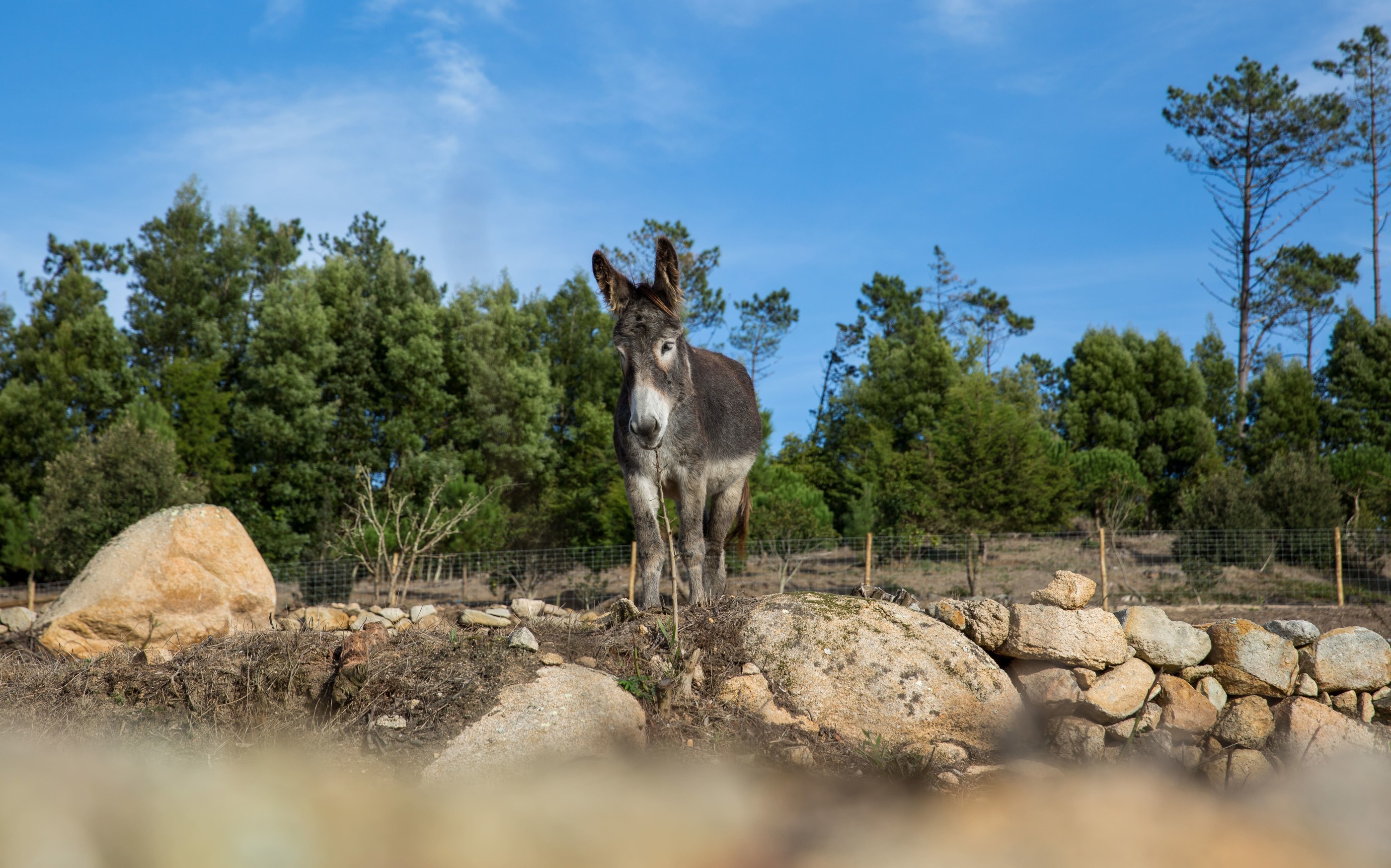 Good-natured donkeys are the main characters of this adventure, in which participants will be introduced to these friendly beasts, whose existence is seriously endangered as a result of the abandonment of traditional farming traditions and the modernisation of transport. Various aspects of their lives will be explained, such as their eating and hygiene habits, mode of communication and reproduction, among others. There will also be time for practical activities related to the upkeep and use of these animals, such as brushing their hair, cleaning their shelters, feeding and harnessing. To finish, participants will explore the forest on a fun donkey ride!
Educational content covered: Taxonomy, concept of species and race; wild living vs. domestication (the various uses for humans); common name and scientific name; biodiversity; extinction (causes and measures to avoid it); conservation of species; morphology (physiognomy, coats, senses, teeth, digestive system); behavioural characteristics (interpretation of body and vocal language); reproduction; handling, upkeep of shelters, feeding, hygiene and health (brushing, saddling, exercising).
Would you like to schedule this activity for a date and time of your choice? Contact us:
Find out about other activities for schools