Pandemic/Changes in our services: in the operation of the Cafeterias and of some Ticket Offices (see Plan your visit). | Park of Pena: Lakes entrance temporarily closed.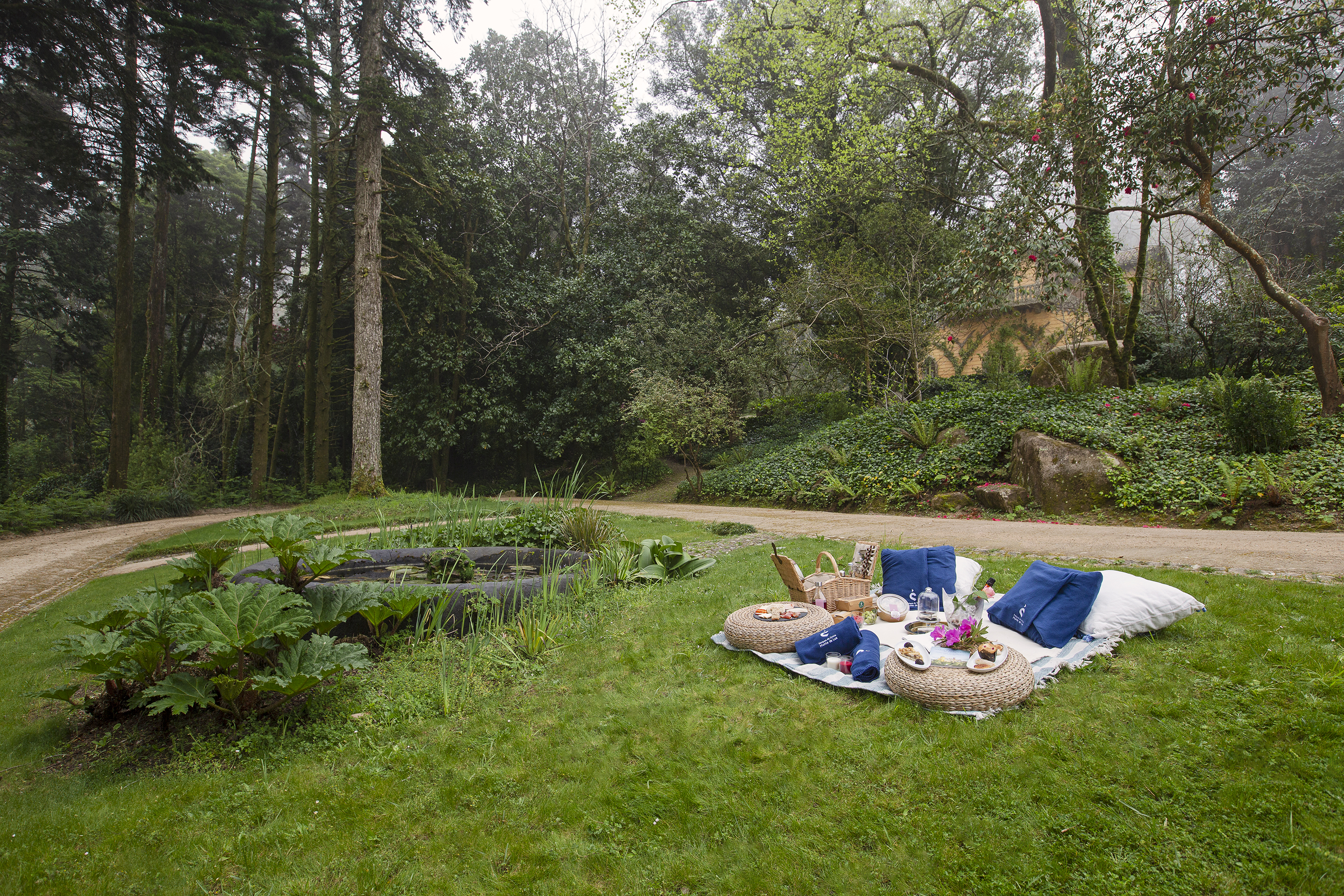 New
At the Chalet of the Countess of Edla, in the Park of Pena, it is displayed the picnic basket that the second wife of King Ferdinand II used to have her meals at the garden
With your experience in mind, Parques de Sintra created a romantic program, so you can create new memories with your loved one, inspired by the old memories kept in Sintra's heritage.
Tickets for the Park and Palace of Pena
Contextualized visit to the Palace of Pena
Transfer to the Chalet of the Countess of Edla
Delivery of the picnic basket at the gardens of the Chalet (it includes sparkling wine and chocolates in a romantic atmosphere)
Contextualized visit to the Chalet of the Countess of Edla
Complement your picnic with other experiences