Pandemic/Changes in our services: in the operation of the Cafeterias and of some Ticket Offices (see Plan your visit). | Park of Pena: Lakes entrance temporarily closed.
Queen Maria Pia's chambers at the Palace of Sintra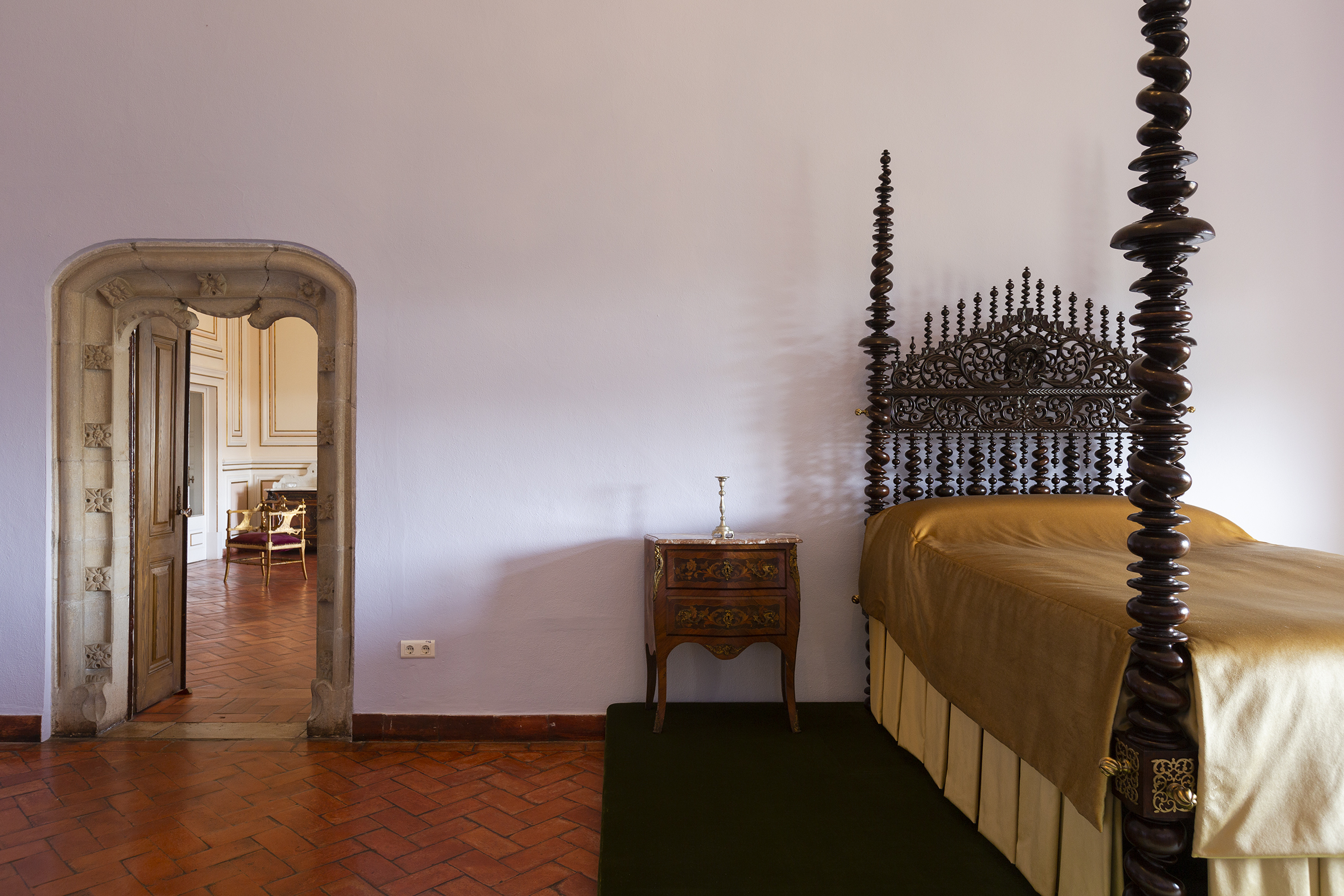 New
Discover 'Queen Maria Pia's chambers at the Palace of Sintra', which opened to the public in July with a new musealisation and museography reflecting the queen's life at the palace and portraying a significant part of the monument's history in the 19th century in an unprecedented manner.
Guided by one of the curators responsible for researching and coordinating this new exhibition and by the engineer who carried out the most recent interventions, this visit gives participants a glimpse of the work required to identify objects and reconstruct the queen's chambers. They'll explain the challenges that lie behind what we usually see during a visit. Visitors will also be invited to discover an area closed to the public outside Queen Maria Pia's chambers, where some of her largest, most luxurious table services are stored in the original cupboards.
Accessibility
Route with accessibility obstacles. Several staircases.