Palace of Pena: interior visit by time slots only; verify the entrance date and time on your ticket; there is no delay tolerance.
Monserrate Nature Interpretation Centre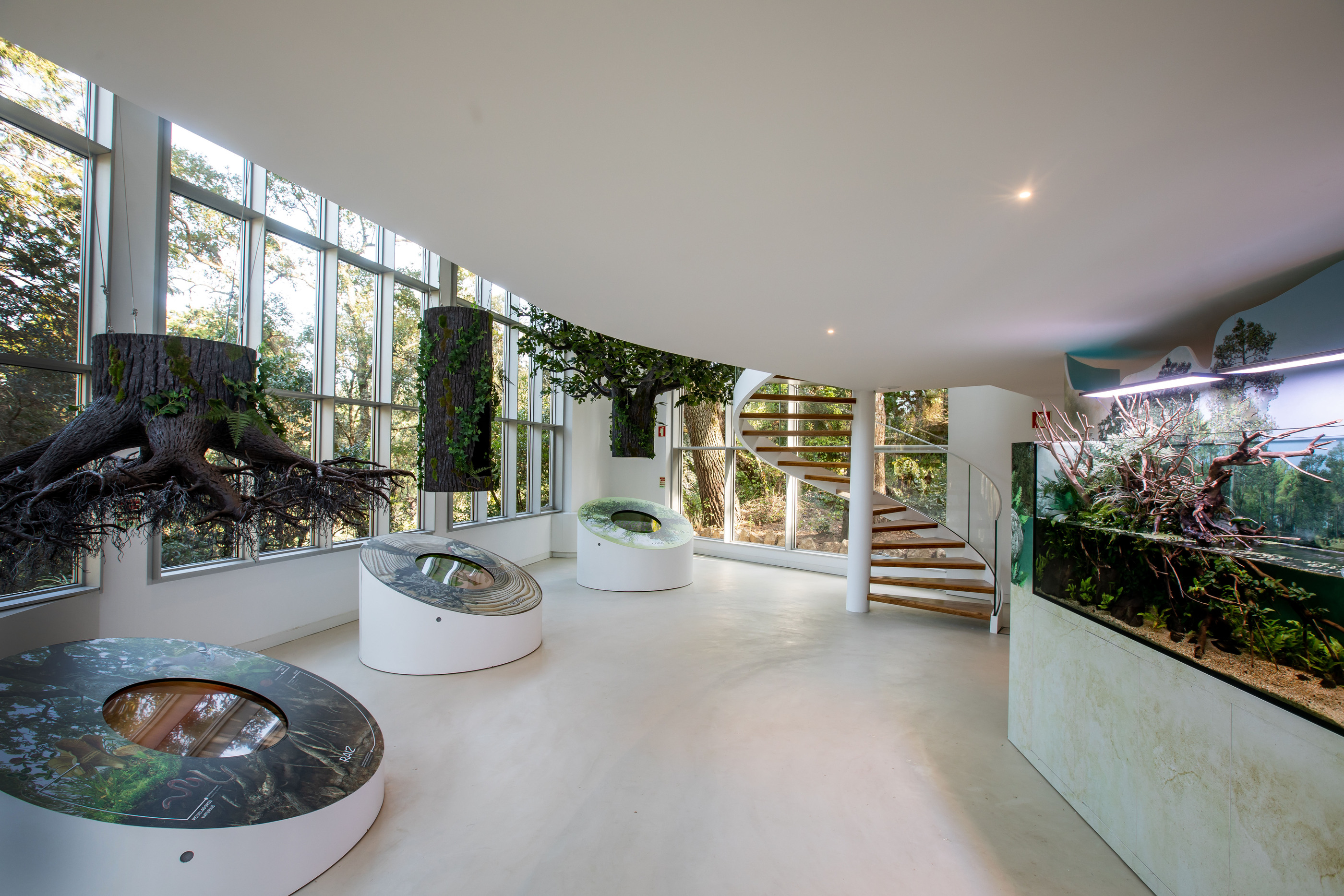 Monserrate Nature Interpretation Centre provides educational visits that demonstrate the most important natural values of the Sintra Hills, encouraging contact with nature, environmental awareness and knowledge of the flora and fauna present in the unique ecosystems that characterise this region.
Using an innovative approach, with digital tools and educational material, visitors are invited to travel through time to learn about the key episodes that defined the geological, cultural and natural history of the Sintra Hills. Next, we explore the particular characteristics of river ecosystems and, using an aquaterrarium, introduce some of the creatures that live there. The biology of trees, shown with a model of a Portuguese oak split into root, trunk and top, is another main theme. The visit ends with the projection of profiles of birds and winged mammals in flight, with the intention of helping visitors identify these species through their behaviour, their anatomical features and even through the sounds they make.
Would you like to schedule this activity for a date and time of your choice? Contact us:
Discover other family activities
Find out about other activities for schools