Pandemic/Changes in our services: in the operation of the Cafeterias and of some Ticket Offices (see Plan your visit). | Park of Pena: Lakes entrance temporarily closed.
Forest School in the Holidays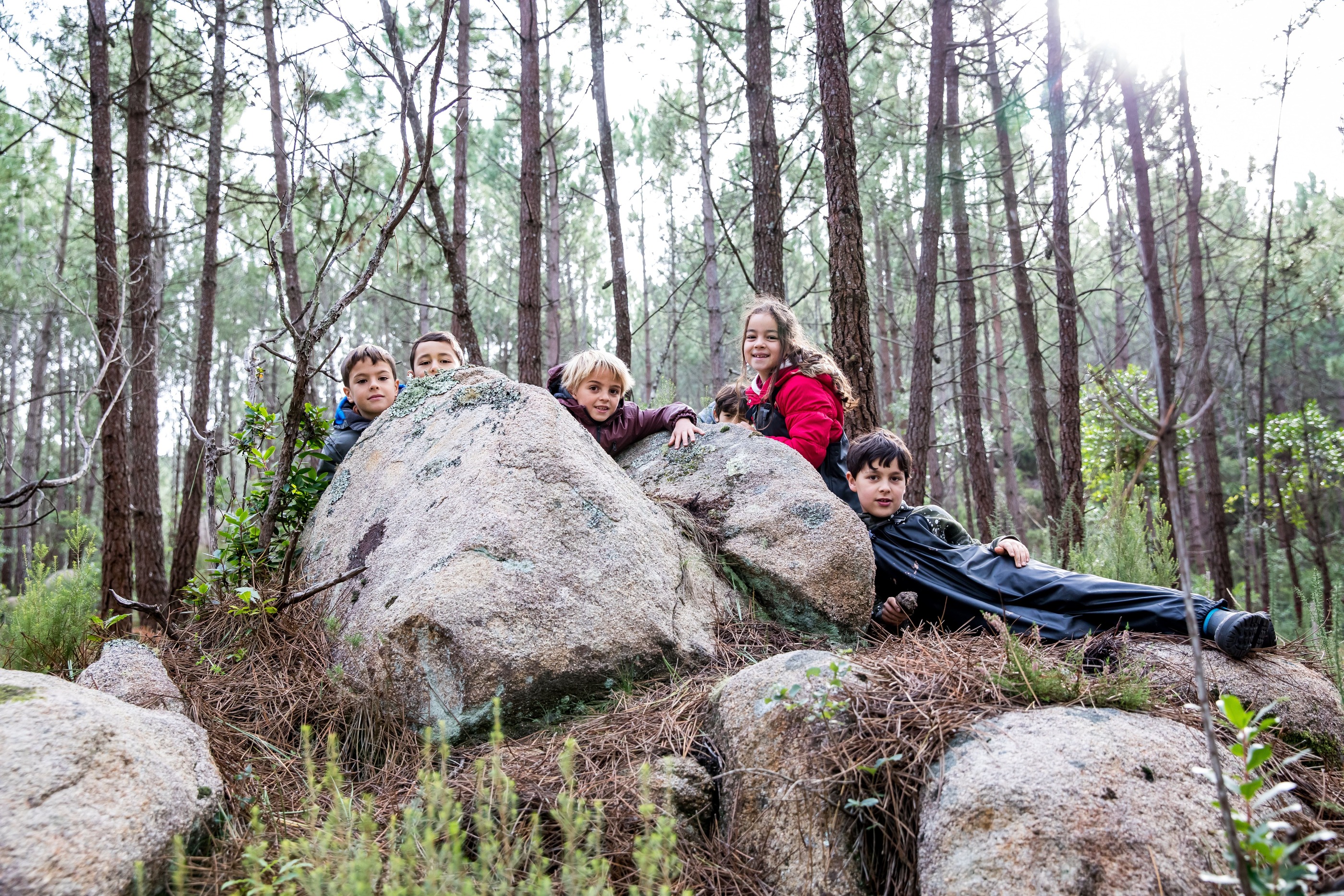 The Forest Bloom School was launched in 2018, by Movimento Bloom, with the collaboration of Parques de Sintra, as part of the Gulbenkian Knowledge Academies. It is an innovative learning programme that aims to reconnect children with nature, through fun and regular experiences in the fresh air.  With a holistic approach based on play, discovery and sharing, all the initiatives are designed according to the needs and interests of each participant. In a challenging environment, youngsters are encouraged to improve their physical strength and resistance, their motor skills, coordination and dexterity, using simple tools and natural resources to produce handicrafts. Examples of activities at the Forest Bloom School include making sculptures and images using materials from nature; making and using simple manual tools; building shelters; tying knots; marking and recognising tracks; and games and stories about the natural world that promote environmental awareness.
It also promotes interest, enthusiasm and knowledge of biodiversity, nature conservation, environmental sustainability and outdoor activities.
The programme is guided by the activities of Sharing Nature, a learning methodology inspired by the Flow Learning method, which encourages an educational component being applied to the games, activities and workshops held, in which children, through play, deepen their relationships with themselves, with other people and with the natural world.
Sessions are held in the open air, come rain or shine. Depending on the time of year, participants will be provided with a list of suitable clothing for the activities.
Movimento Bloom is a not-for-profit environmental association that has run Sharing Nature Portugal since 2012. Its mission is to promote and encourage environmental conservation with children and their families through initiatives that focus on their connection with nature, fostering an active role in conservation activities.
Find out about other activities for schools