REOPENING ON APRIL 5 | See the restrictons due to the current State of Emergency in the Opening Times, Cafeterias and Stores sections of "Plan your visit"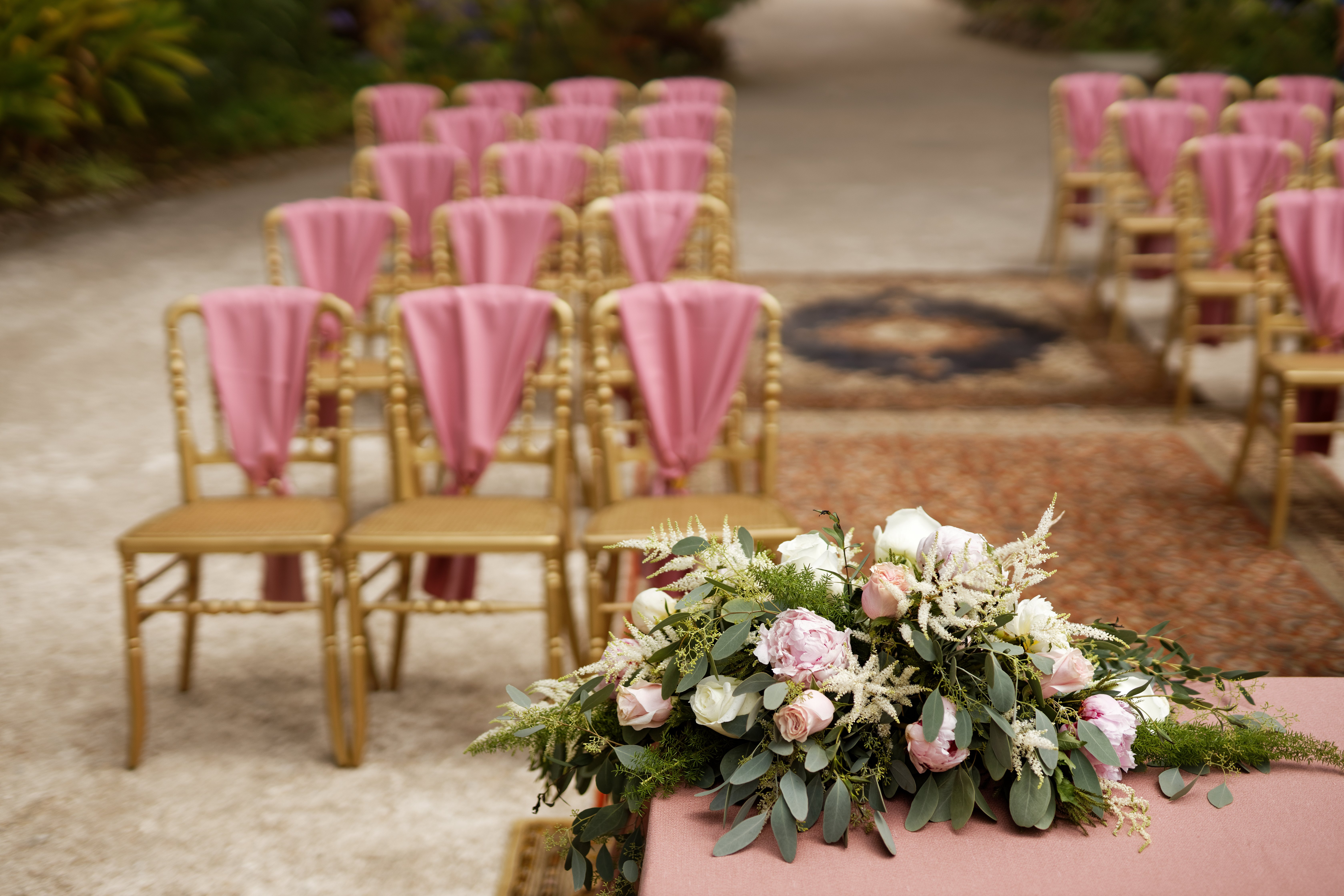 The Sintra hills, classified by UNESCO as Cultural Landscape – World Heritage, were favoured in the past by kings and aristocrats as a summer retreat. There they built palaces and planted gardens and forests, creating perfect romantic atmospheres and magical surroundings.
Like in the old days, when Sintra was encompassed in the fantasies and idyllic plans of so many, this landscape of unquestionable beauty still does not go unnoticed today.
Have you ever dreamed of getting married in the terraces of the unique National Palace of Pena, with a priviledged view over the Sintra hills? What would it be like to celebrate love, union and the renewal of a life-long commitment with a ceremony before the façade of the Palace of Monserrate? How would you like to organize your company's event at the National Palace of Queluz? Can you imagine your clients enjoying a cocktail at sunset in the upper gardens of this exceptional palace and having dinner in the luxurious Throne Room? Would you like to present your brand, showcase a new product or launch a new project in the Swan Room of the National Palace of Sintra, where, up until the 19th century, the court had banquets, musical soirees and public receptions, under a magnificent ceiling?
These dreams become a part of the contemporary History of Sintra, through the creation of new memories, rare moments, unforgettable images and incomparable events.
Discover the different venues Parques de Sintra provides for private events within the vast historical heritage managed by the company, as well as the corresponding characteristics and procedures. You can also check the accessibility conditions for each space in Parques de Sintra's website, as well as the brochure and regulation for further information about the monuments.
Event Venues
Choose your favourite venue